A large percentage of investment products launched by wealth managers fail to achieve their targets, both in assets under management and revenues. This issue can, in part, be relying on a gated new product development process implementing i) a continuous ideation stage, ii) a concept development stage, and iii) a product launch stage. Gates between stages are passed based on a multi-dimensional set of both quantitative and qualitative metrics. A governance structure and the firm commitment of senior management round up the framework.
In wealth management new product developers apply a streamlined process mainly in the area of developing structured products and launching UCITS compliant mutual funds. Apart from these two areas, in which the degree of innovation is reasonably high, developing new products using a systematic process often non-existing.
When investment professionals have an idea for a new product or serve, they start by putting together a pitch presentation showing how it would look like and how it would have performed in the past. They then talk to client facing people, like relationship managers and in-house sales professionals, in an ad-hoc way to get feedback on their idea. The idea is then presented in front of a product committee, sometimes a management committee, to obtain formal approval. Only a small number of product ideas that pass the initial stage do not make it to launch and unfortunately many of the launched products do not exhibit the expected success.
What is common practice in the manufacturing industry, namely detailed market research, proto­typing, as well as product testing before launch, is largely non existing in wealth management.
THE STAGE-GATETM PROCESS
The Stage-GateTM process for managing the product development process was introduced by Robert G. Cooper in 1969. With an aim to accelerate the process from idea to successful launch, the stage-gate approach is based on a sequence of stages with specific goals, each followed by a decision gate. The original process implements the five stages 1) scoping, 2) writing a business case, 3) developing the product, 4) testing, and 5) launching. Each step focuses on a set of well-defined deliverables. The goal of the gates is to eliminate unsuccessfully projects early on in the development process, thus being able to use the available resources for developing those ideas that have the highest chance of success.
Exhibit 1 illustrates a new product development process for developing investment offerings. The process differs in two key areas from the original Stage-GateTM process primarily focused on goods:
developing services requires limited capital investment, and
innovation is usually rather easy to copy.
The proposed gated new product development process relies on the three stages 1) continuous ideation 2) concept development, and 3) launch preparation.
Exhibit 1 – Illustration of a gated new product development process for designing investment products
STAGE 1 – CONTINUOUS IDEATION
Innovation does not usually occur by chance. It is therefore essential to introduce a well-defined process, supported by tools, to stimulate and manage idea generation. This process should allow gathering lots of new ideas and quickly evaluate them for further investigation. It is common that more than 50% of all initial ideas will not pass the idea selection gate (gate 1). It is important to provide objective feedback for all submitted ideas.
As show in Exhibit 2, idea generation should be approached from different angles relying on internal as well as external sources and using structured and unstructured approaches.
Open innovation techniques, as well as relying on social networks for idea generation, often found in consumer goods industry, but less prominent for developing wealth management investment products, should be applied.
GATE 1 – IDEA SELECTION
The first gate aims at selecting those ideas that can be translated into innovations, that is, marketable investment products that provide value to both the customer and the wealth manager in excess to those of existing products.
In a 60 seconds elevator pitch type presentation, each idea should be presented to an audience of relationship managers, sales, and marketing experts, as well as potential customers. The pitch should answer four questions:
What customer problem is the investment product solving? Which jobs of the customer does it help to get done?
What are the novel and unique features of the investment product? What differentiates the product from those of competitors?
Why will any investor buy this investment solution? What value, from a customer perspective, does the product deliver?
How will the wealth manager earn money selling the investment product? What are the key revenue drivers? What is the underlying cost structure?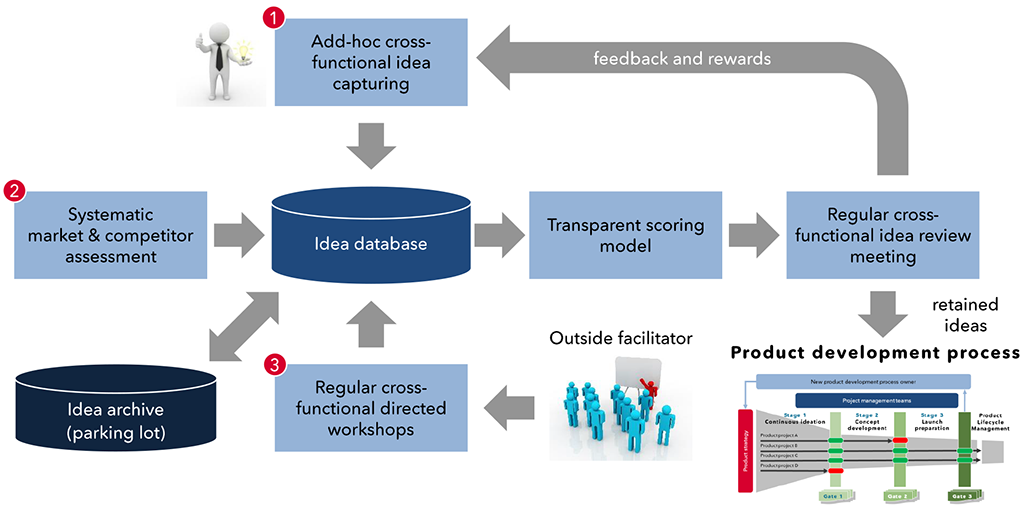 Exhibit 2 – A process for idea generation and management
In addition, the idea is evaluated along a set of well-defined metrics. The metrics should address the merit of the idea in the context of the wealth manager's business strategy, including its strategic focus, targeted customer segments, and distinct capabilities, as well as its value relative to other ideas and existing investment products from the wealth manager and/or competitors.
Ideas retained move on to the second stage of the product development process and are allocated dedicated development resources.
STAGE 2 – CONCEPT DEVELOPMENT
During the second stage, for each selected idea, a cross-functional project team is set-up. This team develops a detailed product concept containing the following deliverables:
A targeted market segment analysis including attractiveness, market size, and expected growth rates.
A competitive analysis showing against which internal and external investment product, the new offering will be competing.
A technical production plan detailing how the investment product will be managed. This includes at least required skills, investment processes, data, and IT systems.
Back-tests showing how the investment product would have performed in the past and why it is reasonable to assume that it will perform in a similar way in the future.
A business case showing the required investments and viability of the new investment product.
GATE 2 – INVESTMENT PRODUCT PRIORITIZATION
At the second gate, the product development committee should evaluate each project based on the deliverables of stage 2. Projects that do not satisfy the set criteria should be killed. Projects retained should be prioritized in line with the wealth manger's product strategy and its new investment products portfolio, as shown in Exhibit 3. Some projects may be put on hold rather than being killed outright.
Exhibit 3 – New investment products portfolio structur
STAGE 3 – LAUNCH PREPARATION
During the third stage, the investment solution launch is prepared. Deliverables are:
Internal communication plan (product awareness message, training, etc.).
Marketing plan (customer value, product positioning, differentiation, marketing stories, distribution approach, roadshows, advertising, etc.).
Sales management plan (target customers, sales budget, campaigns, etc.).
Investment product handling plan (process from customers, through sales, to production, and back to customers, after-sales support, problem handling, etc.).
GATE 3 – LAUNCH READYNESS
The third and final gate to be passed is the "go for launch" gate. Based on the deliverables, the final approval to launch the investment product is given. This gate should also include any external dependencies involved in the launch process, as, for example, getting regulatory approval.
Once an investment product is launched, its res­ponsibility is transferred from the product development team to the product lifecycle management team which will accompany it throughout its lifecycle.
METRICS AT THE GATE
Gate passing metrics are the twin side of management. They should be based on strategic objectives and avoid gaming the system. They should be kept simple, transparent, and easy to measure. Best practice suggests structuring metrics around four dimensions:
Financial metrics (return on investment, revenues, sales volumes, break-even, etc.).
Product strategy metrics (acceptance, profit goals, competitive advantage, fit with business model, etc.).
Process metrics (short-term project objec­tives, medium-term product objectives, long-term business objectives).
Reality check metrics (client satisfaction, employee satisfaction, learning effect, productivity, resource utilization, product control).
All metrics should be transparently communicated. Simplicity should be favored over completeness. In addition, it is key to bear in mind that innovating is about the "unknown" and therefore precise metrics are usually not available.
GOVERNANCE IS KEY
Product development is paradoxical in that it requires creativity, insight, flexibility, and individual ideas but also control and collaboration. Best practice has shown that successful organizations base their governance structure on five key roles:
Process owner – Senior manager with high visibility within the organization coaching and promoting the new product development process.
Process manager – Mid-level manager running the new product development process.
Product development committee – Members of the senior management with resource and budget responsibility representing all key functional areas.
Product development team – Cross-functional project team responsible for executing the new product development process and providing the required deliverables at the gates.
Business line employees – Employees acting as idea generators as well as potential resources to participate in product development projects.
LESSONS LEARNED
Collaborative ideation – Innovation requires an appropriate environment. Ideas are usually not the fruit of a lonely individual, but the result of cross-functional collaboration.
Clear and disciplined process – Introducing a new product development process accelerates the process from idea to successfully product launch. It also allows prioritizing product ideas and managing the product pipeline.
Multi-dimensional metrics – Measuring the unknown is hard. Selection and prioritization metrics should be multi-dimensional to illuminate the multiple facets of new product ideas.
Roles and responsibilities – A sound governance structure is required to assure that people know who does what and who is responsible for which decisions.
---